How to Make Your Own Foil Business Cards
Designing Your Business Communication
Lear how to make foil business cards with PaperDirect's easy system! We'll show you how to do it in 3 simple steps and under 15 minutes.
We will be demonstrating the process using the elegant White Stock Foil Business Cards. These cards are 2" x 3.5" size and are printed on 80 lb standard stock. These are one-sided business cards.
Once you arrive at the product page, you'll need to select the number of business cards you'd like. We offer 100 to 3,000 box sets to fit any size of business.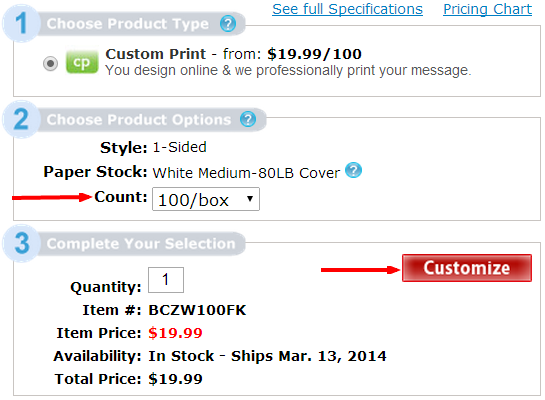 Once you select your number of cards, simply click "Customize" and you'll be taken to the customization screen.
Here you have quite a few options. You can choose to keep the default fields or add or delete certain lines. You can also format each line with different fonts, colors and alignments. For best results, use font size 10 or higher.  See what we created in a few minutes: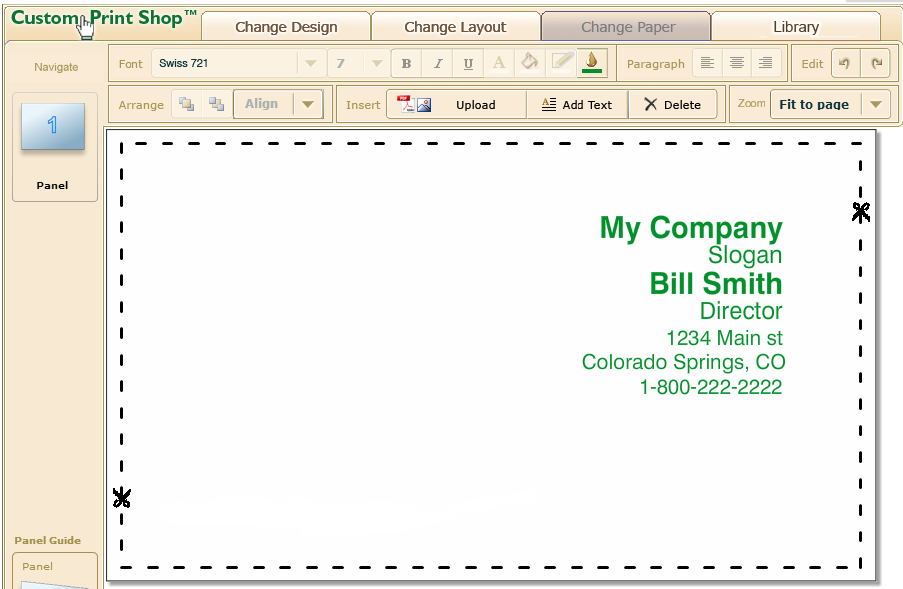 Next, you can add your business logo. For the foil cards, it is best to have a silhouette shape, as those remain cleanest.

Simply click "insert image," crop and resize if needed.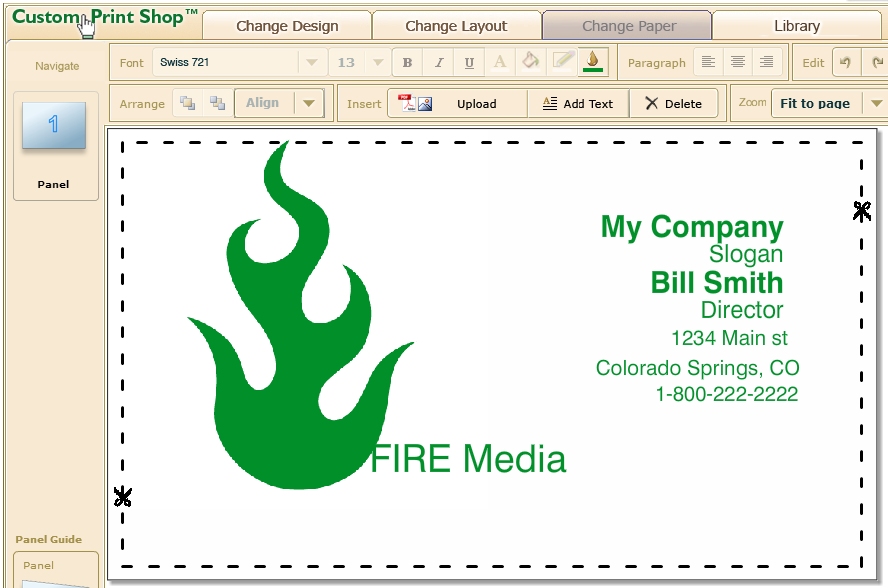 Once your design is to your liking, simply click "NEXT" and you'll be taken to a final preview. Once you okay the design and place your order, your business cards will be shipped within a few days! All PaperDirect business cards are professionally printed, cut and boxed so you'll get the highest quality. Shop now!