3 Effective Branding Strategies Online & Offline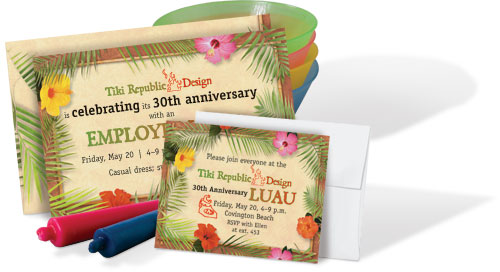 Whether you're connecting to the world of social media or building your name the old school way, quality branding is an essential for your business. Without a detailed branding strategy, you'll be stuck trying to sell a product or service that is less than memorable.
Fortunately, if your current branding approach is less than spectacular, you can turn things around in no time with the help of these effective branding strategies:
Sponsor A Local Team
In an age of Facebook, engaging in offline strategy may seem like a hopeless tactic. However, in spite of all the emphasis on social media marketing, offline branding can still prove incredibly effective. Your best bet is to pursue a multifaceted approach, in which both online and offline components come into play. This will only work, however, if your offline branding strategy involves an extra level of creativity.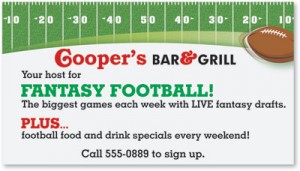 For a great branding approach that harnesses the power of local marketing, consider sponsoring a local sports team. If you live in a college town, your support could help cash-strapped students enjoy their favorite athletic activity, be it hockey, skiing or dance team.
If a college sponsorship is not available, there are plenty of high school teams just as eager for sponsors. In exchange for a contribution, these teams will include your logo on event programs. They may also make a point of highlighting your brand in future Facebook or Twitter posts. This is a great way to get your name out into the community while also supporting an excellent cause.
Advertise At Community Events
The next time your town throws a parade or hosts a community fair, consider getting in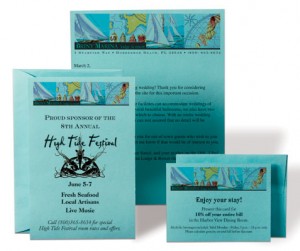 on the fun. Whether your event-based branding strategy involves a parade float or the mere posting of your logo in the program, you'll get your name out to your target market in no time at all. At county or city fairs, the easiest way to do this is to pay the fee to set up a stand and then sponsor an entertaining activity related to your brand. This could be anything from a raffle to a game of Bingo — whatever attracts attention and encourages visitor participation!
Coupon Promotions
As the show Extreme Couponing proves, the age of the coupon is not dead. It doesn't matter whether your primary mail marketing approach involves brochures, postcards or traditional flyers. Coupons can easily be incorporated into all three. To modernize this approach, consider incorporating an online coupon by printing internet coupon codes on your mailings.
If you combine bright and cheery mailings from Paper Direct with the economic incentive of a coupon code, you'll have no problem drawing in new business.