How to Maximize the Potential of Seasonal Offers
Marketing & Sales Promotion Techniques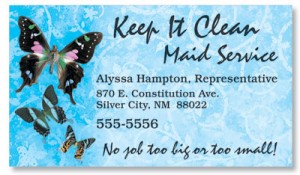 Seasonal offers are an effective marketing technique that can increase sales, as well as your customer base. No matter how long your seasonal sales, discounts or services last, you want to maximize the potential they offer your business. There are several ways you can do that to increase customer awareness of your holiday or season-related specials while also achieving a greater profit.
Tips for Maximizing Your Seasonal Offers' Potential
Notify Current Customers in Advance. A variety of methods can be used to notify your current customers of an upcoming seasonal offer. Tap into the potential that already exists by contacting customers who already frequent your business and are happy with your products or services. Promotional magnets are an excellent way to inform your customers and keep you in the forefront of their minds.
Catch the Attention of Potential Customers. If you're located in an area that has regular foot or vehicle traffic, you'll want to capitalize on the potential customers who pass by your business on a regular basis. Catch their attention by displaying a vertical banner in your store window that's custom-made for your seasonal specials.
Keep the Excitement Going. As people frequent your business during the seasonal offer promotions, whether your business is a brick and mortar, online or combination of both, keep the excitement going with flyers for special discounts. Include a flyer in each bag or box, enticing the customer to return again to get their special discount or gift.
Make it an Event. Make an event out of your seasonal offers to garner the maximum amount of attention and excitement for your business. Kick the season off with a bang by starting with an on-site barbecue, special sale or party atmosphere. Likewise, you can invite someone to speak or host workshops to draw in the crowds. Use mailers to let consumers know in advance.
Prepare for a Successful Season
A successful seasonal special relies on good planning. You're likely to plan your seasonal offers months in advance, if not more than that. Get the most out of the season by planning how you'll communicate your offers to consumers before and during that time. As busy as you are taking care of customers and running your business, you can prepare for the next holiday or season by obtaining your marketing and communication materials in a fun and easy way when you shop online at PaperDirect.