Resume Writing: Dos and Don'ts
Designing Your Business Communication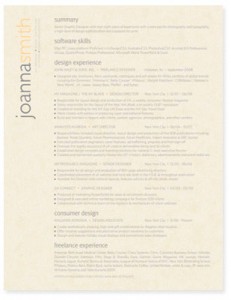 If there's one piece of paper that makes more impact than any other, it's your résumé. Usually only a page or two, this document is one thing you want to make a great first impression.
By printing your résumé on specialty paper from PaperDirect, you can add a touch of professional sophistication that will always stand out from the pile of plain paper résumés.
To help you make sure the content on your résumé is as polished and attention-grabbing as the stationery, check out these dos and don'ts from the pros:
DO: Be Specific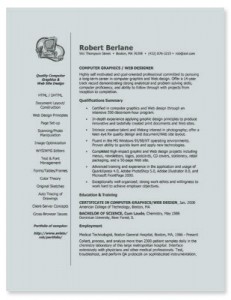 It's easy to list the duties you performed on your résumé, but try to think a little more about what you helped your employer accomplish when you performed those duties. Rather than mentioning you were "responsible for filing client records," consider specifying the goal you accompished. Instead, try saying you "streamlined client database by developing and implementing a new filing system." Now you've demonstrated how your work helped the business!
DON'T: Copy and Paste
Each applicant is different, as well as the employers and companies that are doing the hiring. Don't use the same résumé (or cover letter, for that matter) for every application. Depending on the position, you may want to include certain skills and tailor your statement of purpose in order to more closely match the job description. Those details show the hiring manager that you paid close attention to the position requirements.
DO: Think Digital
In today's world, when nearly everything can be done online, you should think the same way and give the hiring manager a way to learn more about you. Include a link to your LinkedIn profile or a portfolio of your work samples, if relevant. Make sure your LinkedIn profile matches your résumé by keeping all the information up-to-date.
DON'T: Cut Important Information
After listing specific job skills and responsibilities, many people forget to include non-work related activities that could give them an extra edge. Remember to include a brief summary of any organizations, clubs, volunteer projects, or other interesting extra-curricular activities to give the employer an idea of who you are as a person in and out of the office. Even a sport or hobby can make an interesting talking point, but keep the list short and still focus on the most relevant skills first.
DO: Make It Pretty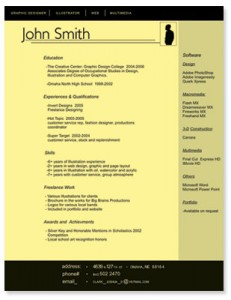 If you print on a high-quality paper from PaperDirect, make the résumé text just asvisually pleasing by keeping the layout simple, uncluttered, and of course, error-free. Try to keep the font and formatting similar, with just a few headers and sub headers for emphasis and organization.
Remember, With a stylish résumé paper from PaperDirect, you'll get the right kind of attention! Good luck!