Top 5 Free Tools for Creating Your Own Logo
Designing Your Business Communication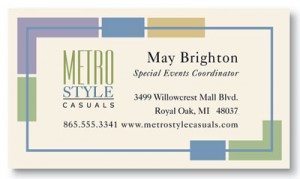 Your business logo is the cornerstone of your brand. Once you have a logo design, you can apply it to virtually any custom print product for your business, from simple letterhead or business cards to promotional materials like banners, magnets, and more. Because you'll use it in every aspect of your business from advertising to branding, designing a great logo is important for all your custom business communication!
When you need to create your own, these five free software programs will make the logo-building process easy and give you professional results, even if you aren't a graphic design or computer expert.
1. Gimp 
Similar to Adobe Photoshop in purpose, Gimp is a free graphics manipulation package (put simply, an image editor) that works great for photo editing, retouching, and image composition and creation. Tech-savvy users will appreciate the detail and editing options available in this powerful program.
Consider Gimp especially if you're using a photo- or image-based logo from an image you already own.
2. PicMonkey
This easy-to-use, streamlined photo editor has tons of fantastic filters, editing, and collage abilities. The basic PicMonkey service is free (with ads), with an optional monthly paid upgrade. Their pre-drawn "canvases" give you a place to use color, text, and images to complete your ideal logo.
3. LogoGarden
It doesn't get much simpler than LogoGarden! Not only do they offer tips on designing a logo that looks good on any background and in any size, LogoGarden will instantly apply the basic logo you design to a full suite of different uses: for letterhead, business cards, websites, banners, and more. Everything will match perfectly. Just choose a basic template from pages of themed options based on your industry and then tweak it to fit your unique company vision.
4. LogoMaker
Get access to the designs of award-winning graphic artists at LogoMaker, where your task is simply to select artwork that aligns with your ideas. You'll get a web-ready logo in a snap! If you want to use a high-resolution logo for printing, you'll have to pay a one-time fee for the file download.
5. Laughingbird
Once you download the software (available for Mac and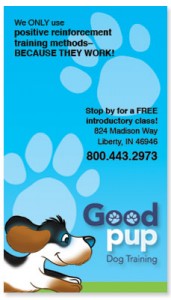 Windows), you can simply drag and drop over 200 of Laughingbird's graphics directly onto your canvas and add text. Save the full-resolution logo in any file format you want and print away!
No matter which software you choose, designing a great logo doesn't have to break the bank. Give it a try today and start customizing all your PaperDirect products!