How to Present Your Brand with Style & Confidence
Designing Your Business Communication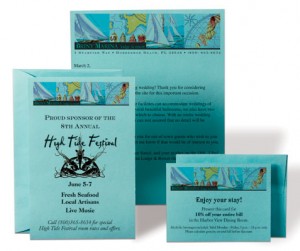 When you are launching a new business or creating a fresh identity for a current organization, you will want to take the time to create a branding strategy that will work for your company.
Once you have created your new brand, you will want to present it to the world — but you have to feel completely confident in the brand you have designed. When you present your brand with both style and confidence, your customers will have more trust and faith in your business.
You'll instantly earn their respect and admiration while also securing them as loyal customers for years to come.
How to Present Your Brand with Style & Confidence
Create the right print materials in order to market your brand to your target audience. You'll want to send flyers with your new logo on it, and create display boards that you can show off at local networking events. In addition, maintain a level of professionalism with a personalized presentation folder. Be prepared to describe your business and explain your brand at all times, and always have print products available to pass out to potential clients and customers.
Launch a social media campaign introducing your brand. Whether you are a brick-and-mortar business or an online entity, you need to be participating in the world of social media. You can easily connect with your target demographic online on the various social networking platforms, and you can post daily reminders about your brand. This helps to establish brand identity among your clients, and shows you are committed to your brand.
Stand behind your brand and focus on remaining consistent in your brand identity and brand management. Choose a color scheme and design a logo, and stay the course. Your brand defines your business, and brand consistency helps you build both customer trust and satisfaction.
Introducing your new brand and business identity should not be something that is rushed into. You will want to spend a significant amount of time researching and strategizing before you begin to implement a new brand identity.
Once you have worked through the process, you will be thrilled with the brand you have created and you will be excited about launching this new brand. Be prepared to present your brand by having the best print products on hand with your new logo emblazoned on them in crisp, bright and bold colors.
Check out more business products available at PaperDirect.com.