Small Business Tip #7 – Give Back
Designing Your Business Communication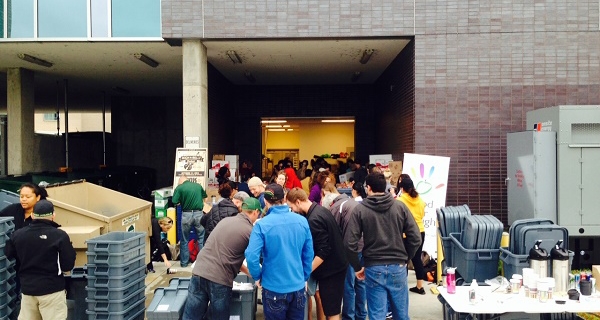 Get your business in front of a huge audience this holiday season. Plan to host a public event or attend an activity that focuses on giving-back to the community and spreading holiday cheer. The key to a successful event? Leave the sales pitch back at the office!
Host an open house. Explain what your business does with free demonstrations or behind-the-scenes tours of the facility. Partner with a local charity and offer to accept donations at the event to help their cause.

Host a Penny Drive. A little friendly competition in the office is good for ya. Collect spare change and donate to a local food bank before Thanksgiving. This will build a relationship with other businesses and spread the good feeling.

Go to a local animal shelter for the day. As a team, offer to walk the dogs, groom the cats and clean out pet kennels. Be sure your employees are wearing coordinating T-shirts sporting the company logo. Take lots of pictures to post on your social media!

March in a holiday parade. Don your finest Christmas sweaters and pack a big box of candy. Hand out sweets to the kids and shake hands with the adults to put a personal face to your business — right in the heart of your community.

Coat Drive/ Toy Drive. Have employees bring in their extra clothes or toys to give away to those in need. These charitable actions can make others see your business on a whole new light.
No matter which event you choose, be sure to hand out free gifts to those who attend. Try coffee mugs filled with seasonal candy or colorful notepads.
This week enjoy 60% off your card order! Simply enter code WCRT1014B at checkout to get this limited-time discount.
Be sure to read our entire guide for small business for smooth sailing up the the new year.