Small Business Tip #10 – Thank You Cards
Designing Your Business Communication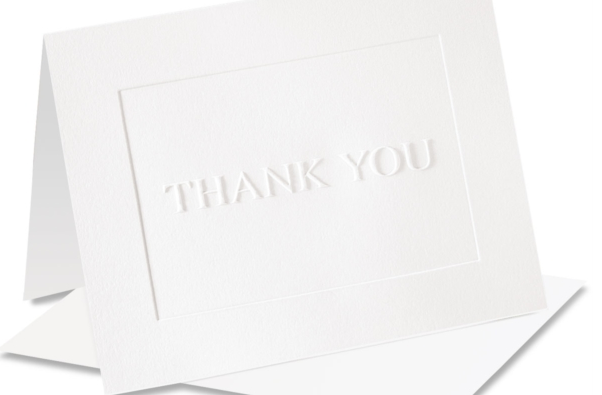 Don't wait any longer. Tell your customers just how much you appreciate their interest and business. If you've never written personal thank you notes to your top clients, do it before the end of the year. We can help you get started!
Writing Thank You Cards to Customers
Remind the Customer
Start with a few sentences about the project you partnered on and refresh their memory of your business and their order. Did you help them with a holiday promotion? Did you solve a problem they were facing?
Express your Gratitude
Your customer could have gone to a competitor, but they didn't. They chose you. Express a sincere thank you for selecting your services or products. Explain that each transaction is personal and helps you grow as a small business. Thank them for their time and effort to work with you.
Offer additional Assistance
Let the customer know you'll always be there for them. Remind them of your hours, ways to connect on social media, or if appropriate, how to reach you by cell phone. This will help you stay at the top of their mind next time they need your expertise.
Get started on your thank you notes now! We're offering 25% off thank you cards this week so you can get busy writing. Snag this great offer by using code WCRT1214 at checkout.
View PaperDirect's entire small business guide today.