Toss the resolutions! Do this instead.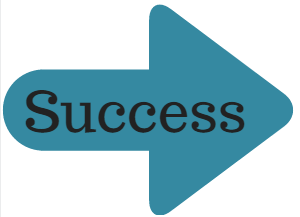 As the old year comes to a close and the new one approaches, many of us start thinking about resolutions to improve our lives and our businesses. We vow to lose weight, exercise more, make more money, get more customers.
But then what happens? Most of the time…nothing. Studies show that 77 percent of those who make resolutions will not see them through to completion. Worse still, 20 percent of resolutions are broken within the first week of January.
The problem is that resolutions are usually too vague and there's no real accountability for following through. They also tend to be all or nothing without any room for modification or adjustment.
So what does work?
Goal setting.
Yes, just the words "goal setting" can evoke an inner groan and a roll of the eyes. But the fact is that it works. And not only does setting goals help us achieve more, it makes us happier, too. When we progress toward our goals, it boosts our emotional well-being which, in turn, makes us want to work harder on our goals. Win-win!
However, there are ways to set goals that set us up for greater success. A recent study by Dominican University showed that those who wrote their goals down had a significantly higher success rate than those who just thought about them. In addition, the chances of achieving a goal greatly improved when participants also wrote down action steps, publicly declared their goals and gave weekly progress reports to a friend.
So how do you get started with goal setting? The easiest place to begin is with the SMART method: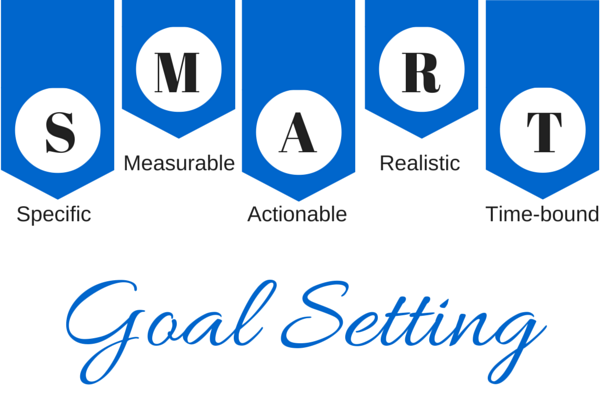 Specific
Identify exactly what you want to accomplish with your goal. Instead of stating that you want to grow your business, state that you want to grow your business by 10 percent.
Measurable
Whenever possible, try to quantify your result. In the above example, for instance, you might determine how much you made last year and how much a 10 percent increase would be. Then write down that number.
Actionable
This can be the most challenging aspect of goal setting. You must be able to identify certain action steps (i.e. increase marketing efforts, cut down on overhead costs, etc.) Remember to make each of those action steps specific as well.
Realistic / Relevant
While your goal should challenge you, it should also be attainable. If your industry is struggling, perhaps 10 percent growth isn't realistic. But maybe 7 percent is.
Time-bound
Assign a target date for each goal and each action step. Otherwise, there is no real push to work towards your goal.
Remember, those who write down their goals are more likely to achieve them than those who don't. Consider typing up your goals and action steps, printing them on a colorful border paper and then putting them in a place where you can see and review them every day. And by this time next year, you may be surprised at all you've accomplished…without making or breaking a single resolution!