Why Freelancers Still Need Business Cards
Designing Your Business Communication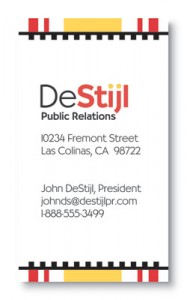 Call it whatever you want. Freelancer. Entrepreneur. Contract worker. Solopreneur. Small business. When you're a fabulously self-employed person, you must never miss an opportunity to connect with a possible customer.
Networking is the pathway to growing a business and building resources; you need a few tools in your arsenal. Sure, you have a professional profile on LinkedIn and share behind-the-scenes updates on your Facebook business page. But, there's one key business document you must never leave home without: business cards.
6 Reasons Business Cards Rock for Freelancers
They may seem a bit old fashion in this day of smartphones and tablets, but those little wallet-size pieces of paper are truly magical.
Business Cards let you Network Anywhere, Anytime
There's no more, "Hey, don't forget to look up my website when you get back to the office." conversations on a busy subway platform where it's too congested or cold to dig out your phone. Exchange cards and follow-up with one another later.
Speaking of Exchanging Cards, this Method of Networking is a Two-way Street
If the recipient doesn't reach out to you promptly, you have their details for a smooth, natural follow-up. Plus you have a conversation starter. "Remember when we met in person at …".
Think of a Business Card as a Tiny Reflection of Yourself
It can be colorful, creative, professional, whimsical — or even have a joke printed on the back. After meeting someone, that little card becomes a snapshot memory of your initial meeting.
Pictures Speak Volumes
If you want someone to really remember who you are, hand them a business card with a photo of yourself, logo or product on the front. Next time they run into you or see your product online, there's instant recognition.
Finally, business cards rock because they stick around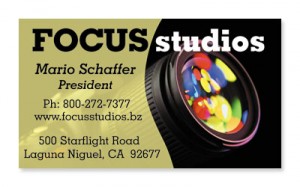 They get put on a desk, stay in a purse or get tucked into a coat pocket. That almost always ensures they will get seen again (unlike an electronic message) and again. As a freelancer, it's great to be at the top of someone's mind beyond the initial connection.
So, is it time to get a fresh stockpile of business cards to keep handy? Paper Direct can help you design business cards online or stock your home office with printable business card sheets and a cutter to create your own. Never miss another opportunity to network with a possible customer again!