Why Customers Throw Away Mailers & Letters
Designing Your Business Communication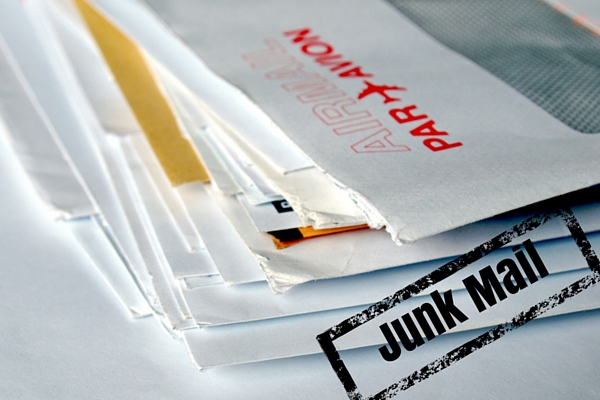 According to research from the Direct Marketing Association, only 42 percent of recipients read or scan the direct mail pieces they receive. That equates to 58 percent of mailers and marketing letters getting tossed in the garbage before they're even given a thorough glance. Yet what makes a customer trash a direct mail letter?
Irrelevant
Are you simply advertising to your mail recipients or are you communicating with them? A successful direct mail campaign focuses on informing its audience. For example, a pharmacy could send postcards with practical tips for easing flu symptoms right before the season begins. Of course this is also an opportune moment to remind customers to visit for their flu shots.
Impersonal
With programs such as Microsoft Word's Mail Merge, it's extremely simply to create personalized mailers and letters. The extra effort to directly greet your customers in direct mail flyers goes along way to making this marketing investment worthwhile. Personal touches separate important letters from junk mail.
Useless
A potential customer receives a letter from your company. What can they do with this letter? Is it good for a discount or a special promotion? Have you included a call-to-action that makes it clear what you want the recipient to do? There has to be a use for the direct mail asset you're sending, otherwise, it's a waste of postage. Make your direct mail marketing meaningful.
Outdated
Just because everyone appears to only care about digital marketing, that doesn't mean you shouldn't dedicate any effort to your direct mailers. Take a critical look at your direct mail marketing materials, and ask yourself if the design of your mailers and letters look frozen in the 1980s. It might help to get the opinions of some third parties People's taste change with time which is why it's crucial to keep your direct mail assets fresh and creative.
Poorly Targeted
Are you reaching out to your loyal customers? Are you targeting your direct mail efforts to leads with serious potential to convert? Or is your direct mail marketing strategy contacting as many people as possible and hoping for the best? Rather than the buckshot approach to marketing, invest in targeting your direct mail efforts to interested audiences that are more likely to look through what you've sent them rather than tossing it in the trash.
Lack of Digital Integration
Your business has invested time and money into a digital presence (website, social media profiles, blog) so promote these channels in direct mailers. This demonstrates to recipients that your business embraces both traditional and cutting edge methods for offering customers customer service and information.