How to Plan Your 2016 Marketing Budget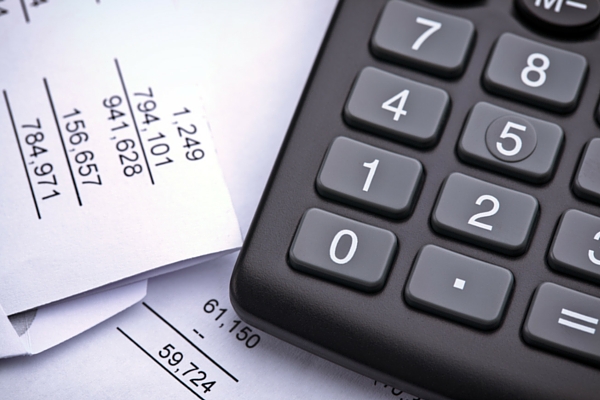 Of course as 2016 rapidly approaches, executives are wondering how to plan a marketing budget for the new year. With so many channels to market your business, determining where to spend your company's budget can be quite the challenge. With these four steps, learn how to plan a marketing budget for 2016 that engages your potential leads and current clients.
Set Goals
"While perhaps the industry is approaching a trough of disillusionment, companies that report being clear on what success or effectiveness looks like also show a higher effectiveness rate (55 percent)," content marketing guru Joe Pulizzi asserted in a 2015 marketing industry report.
Avoid the daunting "trough of disillusionment" by establishing clear goals for your company's marketing efforts. Don't forget to make your goals measurable, rather than intangible ones such as "build a larger audience." For example, a definitive goal for your company's 2016 marketing strategy could be to generate a 25 percent return on investment (ROI) on mail marketing efforts.
Strategize
"Do you have a documented content marketing strategy," asked 6Sense in a November 2015 article about marketing in the new year. "Thirty-five percent of marketers say they have a documented content marketing strategy, while 48% say they have an undocumented content marketing strategy."
To effectively use your 2016 marketing budget, draft a formal strategy for the year. Flying blindly without a thoroughly strategized, multi-channel marketing plan will cost your business valuable time and resources, thus diminishing your budget. Devising a year-long strategy goes a long way to help you know how to plan a marketing budget.
Offer Value
Take a moment to consider how many messages, marketing and otherwise, you receive in a given day via email, regular mail, social media, phone, and so on. Naturally, you do your best to filter out the messages that are not valuable to you.
"With technology evolving and information so easily accessible, customers are looking for more information than just what your business does," stated Forbes contributor John Hall in an October 2015 article. "They're looking for value, and they intentionally consume content to find it — not advertisements alone. And the rise of ad-blocking features is intensifying this trend."
Your business isn't advertising to people. Instead your company is providing customers with something they can use. Ultimately, your 2016 marketing budget is best utilized creating assets that provide your audience with some value, whether it's a discount or important information.
Measure Accurately
"Perhaps the most important element in deciding how to allocate budget is to measure the results of your activities and see how they impact revenue (or don't)" said 6Sense in their blog post about marketing statistics. Basically, to prepare an airtight 2016 marketing budget, you need to crunch the numbers. That includes analyzing the performance of past campaigns and keeping a close eye on metrics as you execute your strategy throughout the year. You took the time to establish measurable goals in your 2016 marketing strategy for a reason. These analytics will clearly illustrate the effectiveness of your efforts so you know how to plan a marketing budget for years to come.