4 Creative Ways to Boost Sales on Social this Spring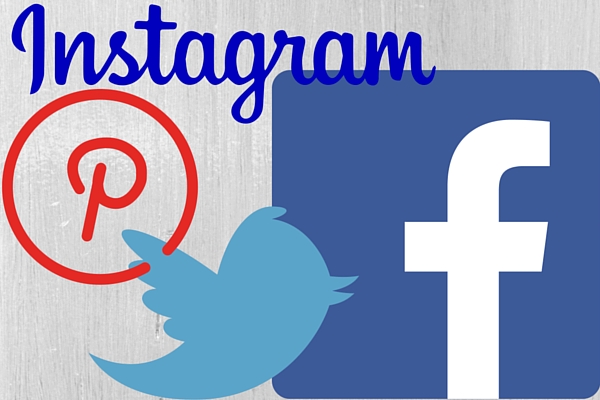 Your customers crave social media. They browse Facebook before getting out of bed, retweet from the bathroom and pin photos of their lunch before taking a bite.
What does that mean? Harness that social media addiction!
Your business needs to get focused and launch a killer spring marketing campaign if you want to see warm-weather sales skyrocket. It's no longer good enough to post updates every so often when you feel like it. Add a few of these ideas to your social media marketing strategy NOW.
Get chatty on Twitter.
Next time you log on to Twitter, don't think about selling. Instead, host a helpful Twitter chat. Present a Q&A that gives fans great tips and suggestions. In your responses, weave a few links to your website or e-commerce site into your replies, and bam!. You've got sales. Just be sure to front-load the chat with actionable advice that makes your readers realize the value of your services or products and end the talk with a drool-worthy coupon code. When you're so darn helpful, people can't resist going to you when they finally need your service or product.
Plan a Pinterest campaign.
Focus, focus, focus. If you want to boost sales, you have to target a specific product or service this spring. In a world of so many media messages, make yours stand out by being incredibly enticing.
Solve an embarrassing problem.
Offer an irresistible deal.
Be a little edgy with your wording and imagery.
Or, create an ego-stroking "Pin Your Best Photo to Our Board" contest. Readers will gladly flaunt their camera skills and fill your Pinterest account with blog posts and selfies featuring how they use your product (that they just bought!). Remember the popular soft drink company that put names on bottles? Use that promo for inspiration!
Host a contest on Facebook.
People love free stuff, and they will give you their name and email in exchange for the chance to get it. Play by the rules and gather tons of names to add to your email list, so you can in turn send follow-up contest notices to your fans, and eventually messages about upcoming spring sales and deals. Many will gobble up the bait.
Stroke photographers' egos on Instagram.
Ahh, the power of images. Since everyone (including your grandma) has a smartphone in her pocket, Instagram is growing in leaps and bounds. Don't forget about this social media outlet when it comes to spring marketing campaigns. Ask fans to post pics of themselves with their favorite product of yours and use a special hashtag. Once the photos of everyday people loving your stuff start rolling in, brand awareness, envious Instagrammers with retail therapy addiction and online shopping carts will explode!
Want to really wow your social media fans? Go old-school and send a handwritten thank you note to a few key customers who are your biggest cheerleaders on social media. Paper Direct has festive spring note cards, decorative paper and other stationery supplies to hook you up. You know those super fans will snap a pic and post about it online, giving your business even more visibility! Win-win!