Why Your Small Business Should Give Back to The Community
Recognition & Motivation Ideas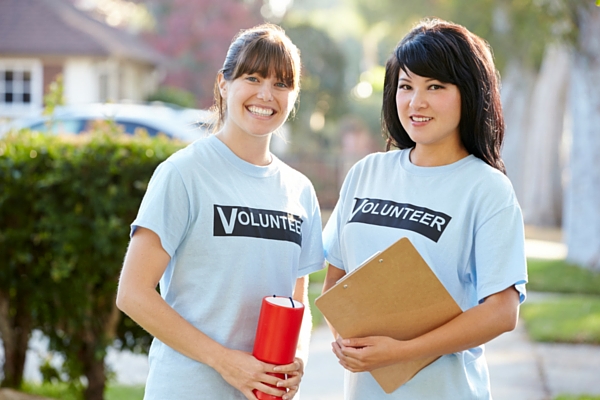 A small business can measure its success by profits and the bottom line but as author Victor Hugo wrote, "As the purse is emptied the heart is filled." Besides the obvious good feeling that helping a nonprofit organization creates, there are several other reasons why your small business should give back to the community, too!
Publicity
Is your small business trying to raise its profile and build awareness? An easy way to accomplish this is by giving to a local nonprofit or sponsoring an upcoming charity event.
Getting your name out there through kindness is more effective than any dollar amount you could spend on advertising, marketing, or public relations. For example, Joe Smith sees on the evening news that your company sponsored a pet adoption drive with your local humane society and keeps your company's name in mind for his next major business project. It's win-win for everyone. Ultimately, providing value to your community by helping out adds value to your business.
Tax Deductions
Money donated to an IRS-approved nonprofit organization can be written off as a charitable donation tax deduction. You'll want to consult  your company's accountant and tax expert to confirm these details but generally speaking, a small business could receive tax deductions on charitable donations of up to 50 percent of your Adjusted Gross Income. So while the upfront cost to sponsor a charitable event might seem a bit steep, you'll be so grateful for the relief come next tax season.
Employee Morale
Building and boosting employee morale is no easy feat for any small business owner.
Developing a fun work environment, offering good benefits, and recognizing their hard work are time-consuming tasks that require a lot of individual attention. 
While these are all important efforts, giving back to your community is one effort you can make that helps build morale in your small business. Say your company has chosen to sponsor a clothing drive for a nearby homeless shelter. Your employees will not only take pride in working for a business that cares, but will also want to get involved themselves. These are wonderful opportunities to encourage your staff to volunteer and help with the sponsored event by spreading awareness to the people they know in the community.
Customer Relationships
CEO Joanna Johnston, your biggest client, hears on the radio that your small business has made a generous donation to a local after-school program. This reminds her that she's in business with people of strong character. It also reminds her that she's been meaning to get in touch with you about additional services your company could provide hers. A 2010 study found that 85 percent of consumers have "a more positive image of product or company when it supports a cause they care about."
Everyone cares about the wellbeing of their community, and when your small business dedicates its resources to giving back, your customers will take note of those efforts.