Your Small Business Holiday Planning Guide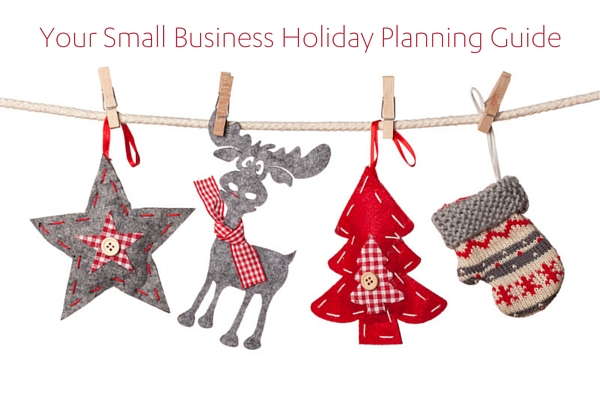 For small businesses, the heat of summer can only mean one thing: time to start thinking about your holiday plan. Your holiday planning guide needs to include all things related to promoting your shop and pumping up revenue during the season. Answer these four questions and you'll be in tip-top shape for a happy holiday season indeed.
How much can you spend?
The first item on your holiday planning guide is your budget, or how much you can spend to rake in the sales. You have a few ways to calculate it:
As a percentage of your revenue:

Most companies spend 1 to 15 percent of their total revenue on their annual marketing budget. Yes, that's a huge span. Aim for the higher end if you need more aggressive tactics if you're a new business or up against cut-throat competition. Then make sure a sizable chunk goes for your holiday promos.

Based on your goals

: How many sales do you want to make over the holiday season – and what will it take to get there? Here you start with your desired end result, then work backwards to calculate how much paid advertising and other promotions you need to get there.
What holidays matter most?
Keep in mind that up to 20 to 40 percent of overall annual sales for smaller companies go down in November and December. Picking the biggest holidays and shopping days is an ideal place to start. Dates to consider for your 2016 holiday planning guide include:
Halloween: Oct. 31

Thanksgiving: Nov. 24

Black Friday: Nov. 25

Small Business Saturday: Nov. 26

Cyber Monday: Nov. 27

First day of winter: Dec. 21

First day of Hanukkah: Dec. 24

Christmas: Dec. 25

First day of Kwanzaa: Dec. 26

New Year's Eve: Dec. 31
You don't want to plan a big Christmas sale on Christmas Day, of course, but on the weeks leading up to it. The same holds for other holidays, although big shopping days, like Black Friday, should feature the celebration on the actual day.
How will you celebrate these holidays?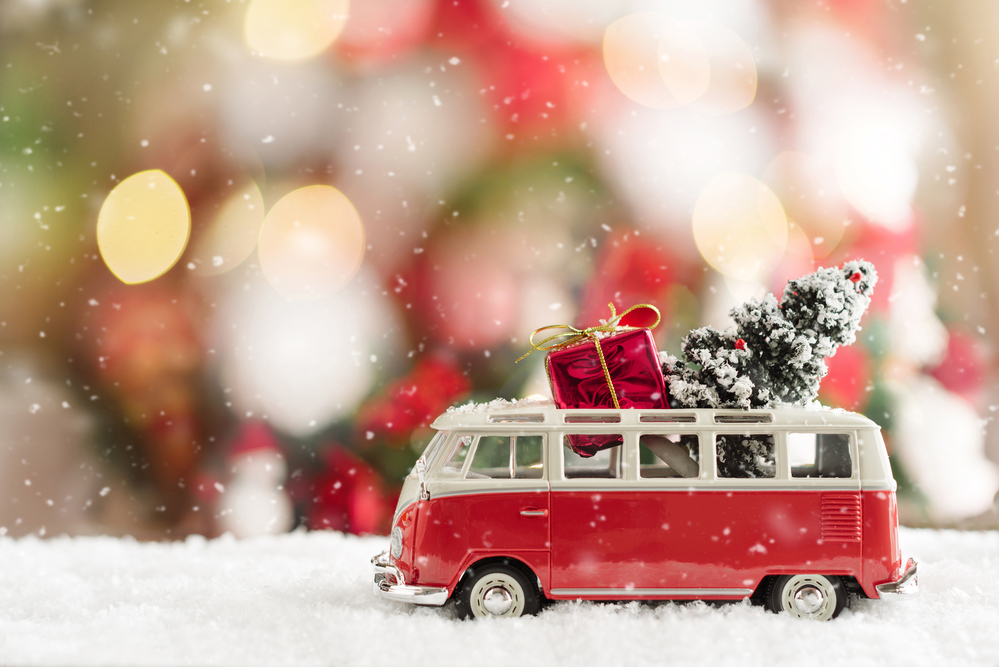 Sales and special offers are alluring ways to celebrate, and you can hitch them to any number of events. Ideas include:
Storewide parties, open houses and special events

Customer 

Christmas and holiday cards

, thank you notes or holiday newsletters

Humorous holiday videos and photos

Flash sales, coupons and promo codes

Volunteering at a local charity

Social media contests and giveaways

Other holiday contests, such as the ugliest Christmas sweater or best Halloween costume
What will you do to promote these celebrations?
Social media can reach a large crowd with a few clicks. Top platforms for promotions include:
Twitter: Great for repeated tweets to a large batch of followers
Facebook: Fun for photos, contests and customer input
Pinterest: Perfect for showcasing photos of products and gifts
Giveaways and raffles can help attract customers into the store or to your site, where they can browse and buy while they're there.

Email marketing is ideal for newsletters, announcements, and coupons.

Paid advertising can be as big as a billboard or as customized as paid Facebook ads.
The final consideration for your holiday planning guide is when to start. One stat to keep in mind is that 59 percent of retailers in the U.S. and U.K. start their holiday promotions in September. And starting is just the, well, starting point. You want to keep the momentum going throughout the season to reap the greatest benefits and biggest sales.