Small Business Saturday Promotion Ideas: Physical Location
Marketing & Sales Promotion Techniques Seasonal & Special Events Ideas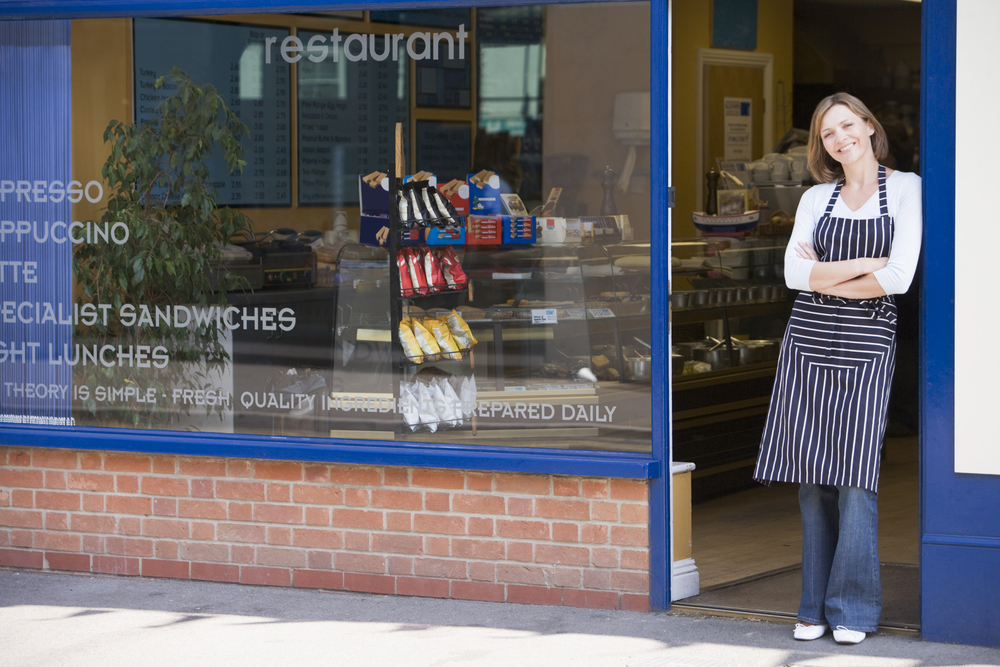 Congratulations on your decision to participate in Small Business Saturday! But saying you want to be a part of it and actually taking action to ensure a huge turnout are two different things. You said the words, and now it's time to get into action. Small Business Saturday falls on the Saturday after Thanksgiving, so hopefully you have ample time to prepare.
Since SBS celebrates local businesses, you may as well start your Small Business Saturday promotion ideas with a focus on the community that surrounds your physical shop. You want to attract attention from passers-by, people who live and work in the area, other local businesses and the community as a whole.
Here come several Small Business Saturday promotion ideas designed to do just that.
Deck out your shop
Break out a few display boards, create window displays and hook up a banner announcing your upcoming participation in SBS. A sizable banner above your counter can make a huge statement, literally, that lets every customer know SBS is coming and your business will definitely be a part of it. Mention SBS is the Saturday after Thanksgiving, but leave off the exact date if you want to use the same promotional items year after year.
Have flyers handy
Flyers can go a long way toward local promotion, with several ways for using them as part of your Small Business Saturday promotion ideas.
Keep a pile on the counter that local shoppers can pick up as desired

Post one in your front window, or in every window

Post some in key areas around the shop, like inside dressing room and bathroom doors

Ask neighboring businesses to post them in their front windows

Post some on message boards at local community centers, grocery stores and libraries

Attach one to every receipt you hand back to customers

Mail some out to local addresses

Distribute them at area shopping malls or other areas with lots of folks who love to shop
Send a press release to your local papers
You can use Small Business Saturday as a news hook on its own, or determine a newsworthy feature about your shop that can net you a write-up. The write-up can also mention, of course, you'll be part of this year's SBS. Local papers worth their salt are always looking for interesting community tidbits; give them one they can run with.
Attend community networking functions or events
Getting out of the shop and into the community is a great way to get your neighbors – while promoting your local business. While you don't want to come off as a walking infomercial or advertising spiel, you do want to mention that you run a local shop and you'll be part of the upcoming SBS. Meetups are an option; look groups that include or are related to small businesses, entrepreneurs or the products or services you sell.
Your Small Business Saturday promotion ideas should also include as much word-of-mouth advertising as possible, Encourage your workers to talk about SBS wherever they may roam, and do the same when you're out and about in your community. Not only may you generate incoming business for Small Business Saturday, but you may make a few friends along the way.
Be sure to shop at PaperDirect for all your small business Saturday needs!