How Small Business Can Start 2017 Off Right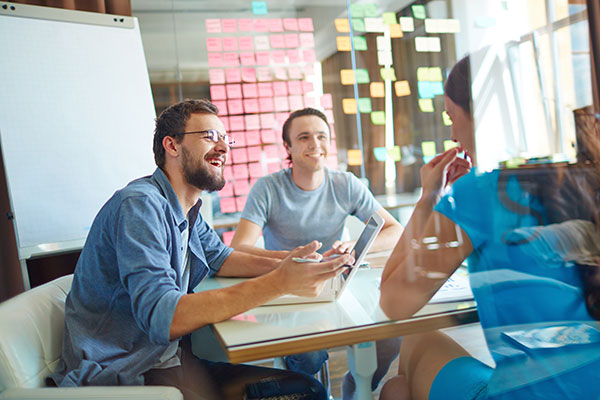 It is hard to believe that 2016 is nearly over. While most people focus on the holidays, entrepreneurs are looking ahead to 2017 and considering how they can start the new year off on the right foot. From marketing trends to building local connections, there are many ways small business owners can kick off a prosperous year in 2017.
Mobile-Centric Customers
In 2017, it will not be enough for a small business just to have a decent website. People use their mobile devices for everything these days. Whether it is for search, payments, apps, or social media, your potential customers expect your business to have a digital presence that seamlessly integrates into their mobile routine. Use the new year as a time to develop your company's mobile capabilities to better meet the needs of your target client base.
Employee Recognition
According to research from SocialCast, 85 percent of U.S. workers like to have their efforts at work recognized. Additionally, 52 percent are dissatisfied with the level of recognition they receive in the workplace.
If your small business has not launched an employee recognition program yet, 2017 is the year to do so. Something as simple as an employee of the month initiative that awards certificates to top talent can improve morale and encourage staff to work harder. Work with your human resources leader to brainstorm how to best recognize the people employed by your small business.
Crowdfunding
If your small business has plans to launch new products in 2017, crowdfunding is a valuable method for acquiring necessary funds while raising awareness. In a recent Forbes article, crowdfunding and marketing expert Clay Hebert stated, "Smart companies are using crowdfunding to not only raise capital, but to validate products before making substantial investments in product development." Depending on how you market your crowdfunding initiative, the project might so viral and garner attention from people spanning the globe.
Email Marketing
When done correctly, email marketing can have an extremely high return on investment for small businesses. Providing relevant information to your email recipients demonstrates your company's value and reminds these people to shop your business. Be careful not to overflow your emails with sales pitches, however. You want to be more of a trusted resource for advice that happens to sell your product and less of a pushy salesman.
It is a tricky balance to strike, but once you have it, your small business will see substantial growth. Research content marketing techniques that can transform your email marketing efforts from spam to lead generation machine.
Local Connections
While the Internet has made it easier than ever to communicate on a global scale, people are more locally-conscious than ever before. The opportunity for small businesses to convert potential leads into money-spending customers starts with ingratiating your company into the local community. From partnering with other local businesses to sponsoring a nearby nonprofit organization, get your name out to the community in 2017. You can also ask your employees for their input to see if they have suggestions for how to get involved locally.