How to Create Last-Minute Holiday Greeting Cards
Designing Your Business Communication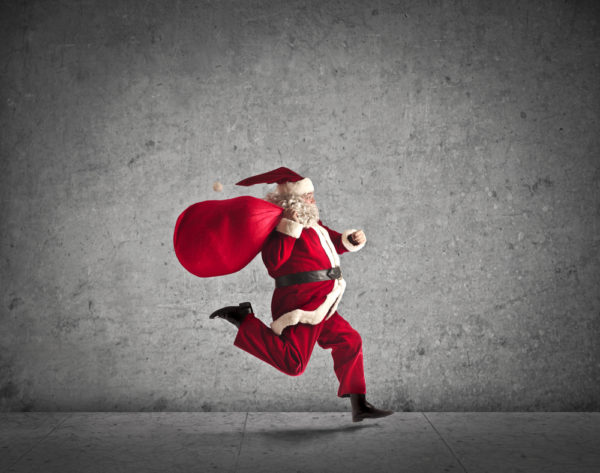 Did the holiday season creep up on you? Don't worry, you're not alone, and don't feel bad, you had plenty of other worthwhile stuff to occupy your mind, like growing your business, keeping employees happy, or simply keeping the lights on overhead. If you let the real world distract you until now, you're in luck. It's not too late to create perfect last-minute holiday greeting cards that will thrill and delight your clients or employees.
The Time to Act is Coming Quickly
You've still got a little bit of breathing room before the holidays are gone and you've missed your opportunity to cement a solid working relationship with your clients. Remember, they're the lifeblood of your company, and that contribution deserves recognition. If you keep your cards thankful and brief, you can't go wrong.
If you order your holiday cards from PaperDirect by December 14th, you can receive them as early as December 16th. (Ordering them earlier will result in earlier arrival.) Add in a little bit of addressing envelopes and your clients should have your holiday cards by December 21, a perfectly timed addition to any client's holiday.
View all holiday card designs.or See shipping days and rates.
What To Write On the Inside of the Card
The message doesn't need to be anything monumental. You'd be surprised how much credit you get for simply remembering to send them a note. Whatever you say in your card, the primary theme of the card should be "Thank You For a Great Year". For ready to use examples, view our wording resources gallery for businesses.
You know your clients and you know what they like or what they'll tolerate, of course, but it's never a bad idea to pick a really  exquisite holiday card and then add your own two cents in the white area that's provided. While you should always take a few moments to write something a little personal, make sure that you stick to something concise.
eCards
While we don't love eCards, when you're in a pinch, they will do. You've probably seen JibJab's dancing elves eCard. We're huge fans of that, especially if you're going for a laugh.
Whatever the method, show your clients you care this holiday season!