5 Unique Ways to Use Border Paper in Your Business
Designing Your Business Communication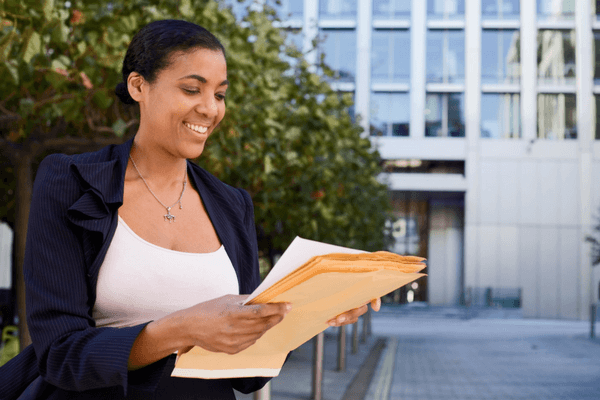 Is there some elusive element missing from your reports and correspondence that you just can't quite put your finger on? Consider adding a border to your hard copies for a subtle touch that communicates expertise without saying a word. In fact, you may be surprised at how impactful a simple, clean border can be.
The next time you're thinking about communicating with your employees or your clients, try writing it on bordered paper and elevate your work to the next level.
Add a Dose of Professionalism to Your Next Report
Let's be honest, the straightforward facts and figures that dominate most office reports might be necessary, but they're very rarely pretty. With borders, you can help improve the visual appeal of your reports while also keeping your audience focused on the next chart or paragraph.
Say Thank You With Class
Up your thank you note game with an elegant and visually appealing piece of stationery that will leave a positive and lasting impression. Using some border paper to send a short, handwritten note to your clients is sure to resonate with anyone lucky enough to read it.
Toss Some Flare Into Your Next Announcement
When you send out news to your customer base, there's no quicker way to establish a tone and set expectations for the content than with a fresh sheet of border paper. It allows your clients to glean a little information from the announcement before they even read the message.
Make Your Presentations Sing
Need to make a professional presentation? Consider making a smaller copy of your slides for the participants and put them on border paper. The extra copies will show forethought and add an extra layer of confidence that will certainly stick with your audience.
Add Some Levity to Your Inter-Office Memos
If you need to send information to your team — things like in-office holidays, birthdays, etc. — try putting your information on striking border paper to spice things up.
There are lots of ways to use border paper to infuse some personality into your business. No matter how you use it, PaperDirect has a complete line of border paper that's designed to suit any mood or style. You, your employees, and most of all your customers will love it.