Cute Address Labels for Businesses
Designing Your Business Communication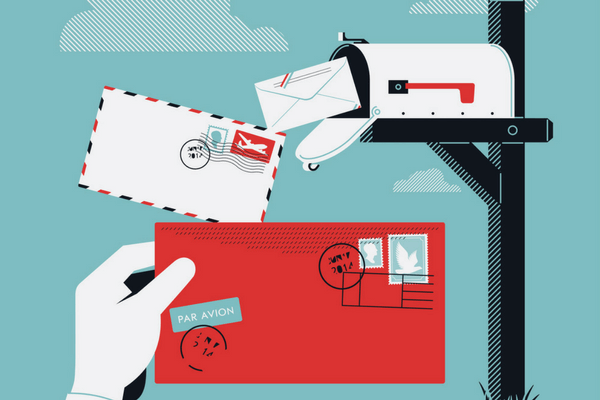 In the normal process of sending out bulletins, thank you notes, and general correspondence, it can be easy to focus exclusively on the content while overlooking visual flare. You know your message is the most important thing, but an enterprising business owner can gain a lot of points from taking a little time to inject some creativity into their snail mail.
Take, for instance, the return address label. There are lots of opportunities to infuse your singular personality into this often overlooked part of writing a letter. Start by checking out the abundant options that PaperDirect has to offer.
Let Your Label Shine Like Your Talent
Give a little metallic edge to your return address. A variety of colors in shades of silver and gold will add an elite edge to your business mail.
Think Outside the Box
The vast majority of your competition is using square address labels. Why not show both your customers and your employees that you're willing to inject new, exciting ideas into your business. That impression begins with a clever round label. Innovative and fashionable, these circular labels are perfect for any business.
Add Some Old School Fun to Your Posts
Want to lend your mail some immediate weight? Use a return labels that also act as a seal for your letter. The embossed look adds some fun without erasing any of your intent.
Don't Forget the Holidays
Let your clients know that you haven't forgotten the holidays. Celebrate the holiday season with a variety of our holiday themed address labels. A little bit of holly on your business correspondence says that you're serious about your work, but that you're also a human being.
Speak Out Proudly
There's nothing wrong with letting people know where you stand on certain social causes. It lets your clients know that you're passionate about the world in which you live. Why not let that devotion to charity shine through in your correspondence.
These are just the tip of the iceberg of PaperDirect's vast collection of address labels. Even if you're not shopping for something fun or cute, we've got an array of labels and other paper products to suit any of you needs. If you want it, we've got it.
You don't need to say a word when our labels do all the talking for you.